SVG MET SERVICES ISSUES WEATHER INFORMATION STATEMENT ON IMPENDING LOW PRESSURE AREA 08.08.21
WEATHER INFORMATION STATEMENT - 8th August,2021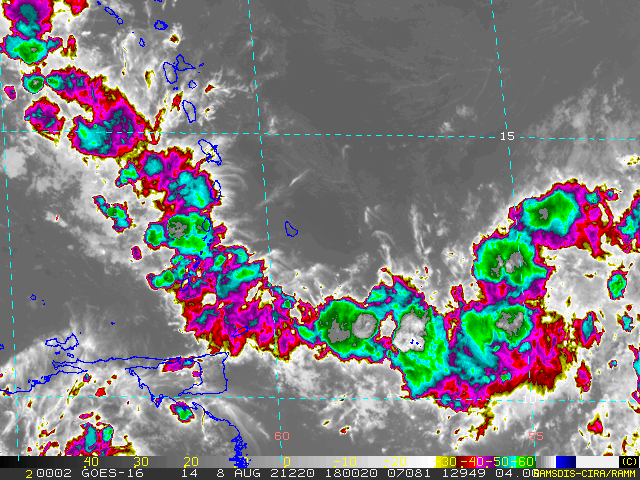 The St. Vincent and the Grenadines Meteorological Services is closely monitoring an area of disturbed weather associated with an elongated area of low pressure located approximately 580 miles or 933 kilometers east of St. Vincent & the Grenadines at 7:00 am 8th August 2021.
Environmental conditions are expected to be favorable to support some gradual development, and this system could become a tropical depression while it moves west-northwestward at 10 to 15 mph. The centre of the disturbance is expected to pass well north of SVG late Monday and regardless of development, our islands are likely to experience showers and thunderstorm activity from late Monday into Tuesday.
This information statement is intended for preparedness purposes.
Presently there is an advisory in effect for a low risk of flooding for St. Vincent and the Grenadines as a result of a tropical wave, however there are no watches or warnings in effect with respect to tropical cyclone activity.
This statement can be upgraded to either of the latter if conditions warrant.
For information being issued by the St. Vincent and the Grenadines Meteorological Services visit, http://www.meteo.gov.vc/ or follow us on Facebook via, https://facebook.com/svgweather.