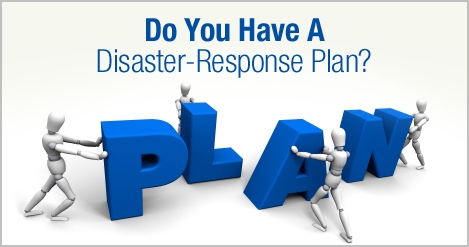 What is disaster response?
Disaster response is the aggregate of decisions and measures to:
Contain or mitigate the effects of a disastrous event to prevent any further loss of life and/or property
Restore order in its immediate aftermath
Re-establish normality through reconstruction and rehabilitation shortly thereafter.
Response includes activities that sometimes start before impact and cover the period during and immediately following the event. There are two phases of response:
Emergency
First responders in the emergency phase will be local fire and police departments, and search and rescue teams. Evacuation plans may be implemented, depending upon the type of disaster.
Others who may initially respond include family, neighbors, faith-based and community-based organizations. The emergency response is characterized by activities focusing on the preservation of life.
Relief
Basic human needs are addressed, such as medical services and the provision of food, bulk distribution, clothing and temporary shelter.
Initiation of emotional and spiritual care begins in this phase and continues throughout the entire recovery process.
Basic cleanup of homes, businesses and streets begins.
Work is done to minimize additional damage to property.
Utilities begin to be restored.
Application for assistance begins.
People begin moving into temporary housing or return home.
Human, material and financial resources begin to flow into the community.
Why should you have a disaster response plan?
Besides the major benefit of providing guidance during an emergency, developing the plan has other advantages. You may notice hazardous conditions that would aggravate an emergency situation and you can work to eliminate them. The planning process may bring to light deficiencies, such as the lack of resources (equipment, supplies etc.), or items that can be rectified before an emergency occurs. In addition an emergency plan promotes safety awareness and shows your commitment to the safety of your family.