EARTH SCIENCE WEEK
NEMO TO HOST ACTIVITIES TO COMMEMORATE EARTH SCIENCE WEEK 15TH – 19TH OCTOBER, 2018

The National Emergency Management Organization (NEMO) will host a week of activities to commemorate Earth Science Week during the period October 15 – 19, 2018. These activities will be conducted in collaboration with the University of the West Indies Seismic Research Centre (UWI-SRC) and with support from the Volcano Ready Communities Project and the Strengthening Resilience in Volcanic Areas (STREVA) Project of the University of East Anglia (UK). These activities also form part of NEMO's recognition of the International Day for Disaster Reduction (IDDR).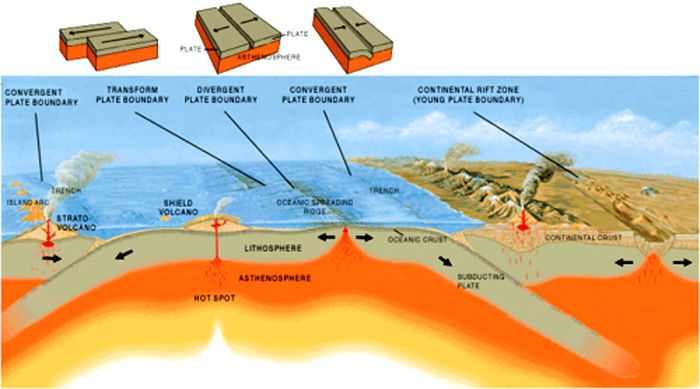 As part of the Earth Science Week of activities, the National Emergency Management Organisation and the Seismic Research Centre will conduct education and outreach activities which include exhibition and presentations with students from the Rose Hall Government School, Troumaca Government School, Spring Village Government School, West Wood Government School and the Troumaca Ontario Secondary School.
On Wednesday 17th October, 2018, a workshop will be conducted in collaboration with the British Geological Survey (BGS), to update stakeholders on the progress of the "new myHAZ app" developed to provide information on different hazards and to gather information on the impacts. This workshop will be held at NEMO's Conference Room from 10:00 a.m. – 12:30 p.m.
There will be also a Key Stakeholders Workshop at the Troumaca Primary School from 5:00 p.m. – 7:00 pm on Wednesday 17th October, 2018. This will be followed by a Community Social and Soufriere Blow Exhibition at 7:00 p.m. which targets members of the communities of Troumaca, Coulls Hill, Rose Hall, Rose Bank and Spring Village.
Additional Information:
Schedule Earth Science Week Activity 2018:
1. Tuesday 16th October, 2018 – School Workshop & Exhibition
   9:00 a.m. – 11:45 a.m. - Troumaca Government School
   1:00 p.m. – 2:45 p.m. - Troumaca Government School
2. Wednesday 17th October, 2018 – School Workshop & Exhibition
   10:00 a.m.– 11:45 a.m. - Rose Hall Government School
   1:00 p.m. – 2:45 p.m. - Rose Hall Government School
   4:30 p.m. – 8:00 p.m. – Community Meeting and Volcano Showcase
3. Wednesday 17th October, 2018 – 10:00 a.m. – My Hazz App Workshop NEMO's Conference Room
4. Wednesday 17th October, 2018 – 5:00 p.m. – 7:00 p.m. Key Stakeholders Workshop at the Troumaca Primary School
5. Wednesday 17th October, 2018 – 7:00 p.m. – 8:00 p.m. Community Social and Soufriere Blow Exhibition Key - Troumaca Primary School
6. Thursday 18th October, 2018 – School Workshop & Exhibition
   9:00 a.m. – 11:45 a.m. - Spring Village Government School
   1:00 p.m. – 2:00 p.m. - Spring Village Government School
   1:45 p.m. – 2:45 p.m. - West Wood Primary School
7. Friday 19th October, 2018 – School Workshop & Exhibition(Form three students)
   9:00 a.m. – 10:30 a.m. - West Wood Primary School
   9:00 a.m. – 11:45 a.m. - Troumaca Ontario Secondary School Spring Village