Launch of CAP/EWS (23-03-2018)
Today the National Emergency Management Organisation (NEMO) launched the Common Alerting Protocol (CAP) Based All Hazard Warning System. CAP is an (Extensible Markup Language) XML based protocol and is the common element of the individual warning components which allow all components to be triggered by a single action. Jerwayne Laidlow- Radio Communication Officer NEMO presented the Common Alerting Protocol (CAP) and explained how to subscribe for email alerts along with installing of the App. It was funded by the United Nations Development Programme (UNDP) with support from ECHO – the European Union Civil Protection and Humanitarian Aid.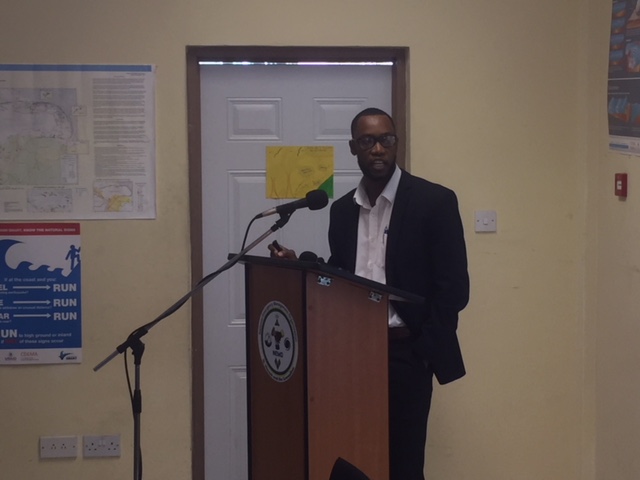 NEMO will also collaborate with the UNDP, International Federation for the Red Cross (IFRC), DIPECHO and the Caribbean Disaster Emergency Management Agency (CDEMA) to review our National Early Warning System (NEWS) through the administering of a checklist to identify gaps, and ways of improving alerts at the national and community level. Marlon Clarke – United Nation Development Programme – Technical Coordinator Disaster Resilience, presentated on the Evaluation of Early Warning System. The focus of this project is to 'Strengthen integrated early warning systems for more effective disaster risk reduction in the Caribbean through knowledge and tool transfer.